This Casita sits nearest to the entrance of the resort grounds and grants easy access to parking, and the main road leading into the heart of San Pedro Town. The cabin is one of three located on the portion of the property divided by a small lagoon, separating the property in two from the beach. This cabin is quiet, despite its close proximity to the road, and comes fully equipped. The Casita features a living area, kitchen, separate bedroom, and 1 bath. The bedroom is fully air conditioned with a Queen bed; the Living Area is fully furnished and sports a Flat Screen TV with local cable programing; a microwave, toaster, stove, coffee, refrigerator and potable water are all found in the kitchen; and hot & cold water is available. Tucked away from the other Casitas and Units, this cabin is ideal for those looking for a little added privacy; and it is only a short two-minute walk to our highly acclaimed on-site restaurant, Aji Tapa Restaurant & Bar. Guests enjoy 10% off at the Restaurant and Bar and have access to Free Wifi, Bicycles, Paddle Boards, Kayaks, Lounge Chairs, Beach Towels, and Free Parking. Our Concierge Team is available to assist you with daily activities and local recommendations from 7:30 am to 6:00 pm.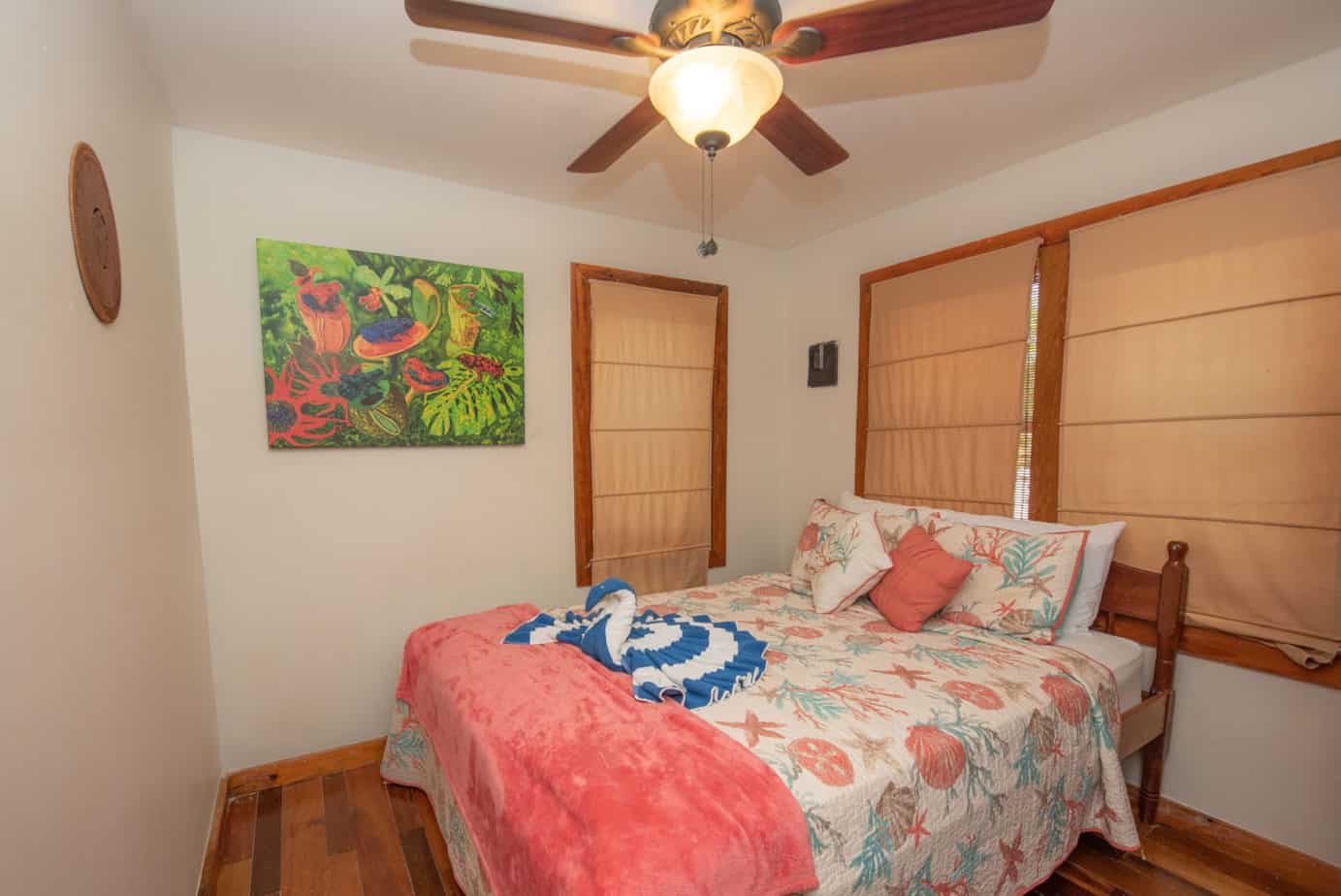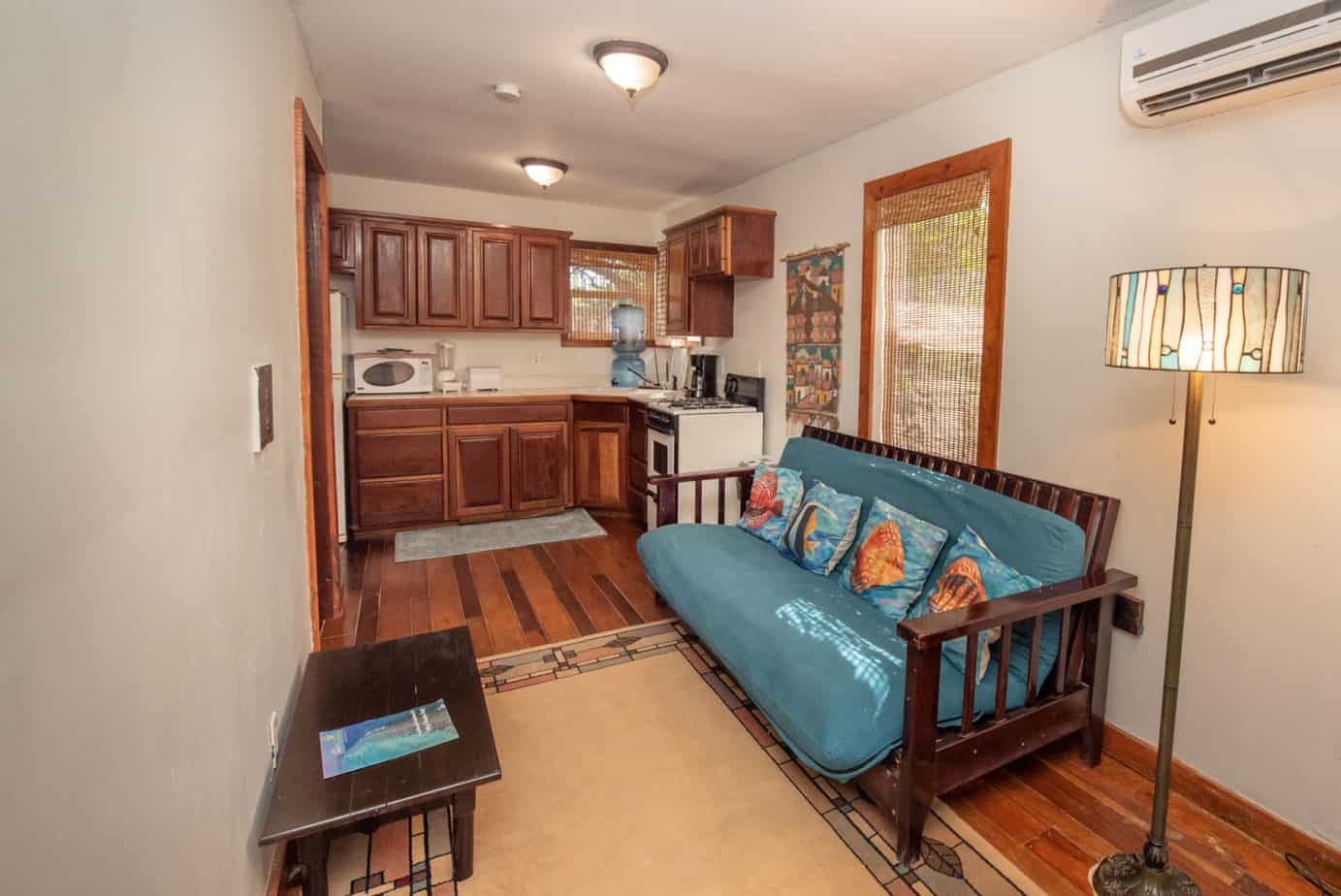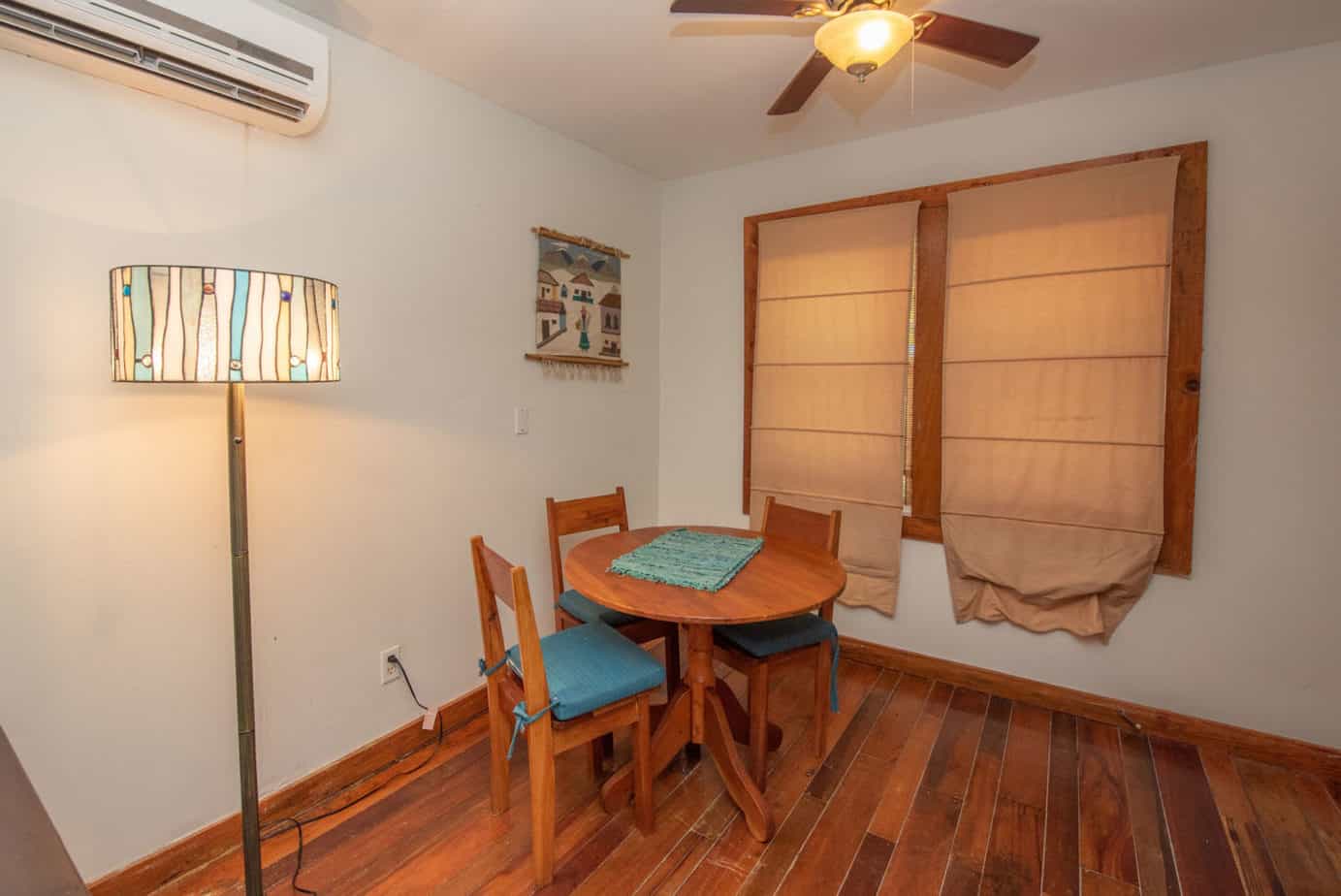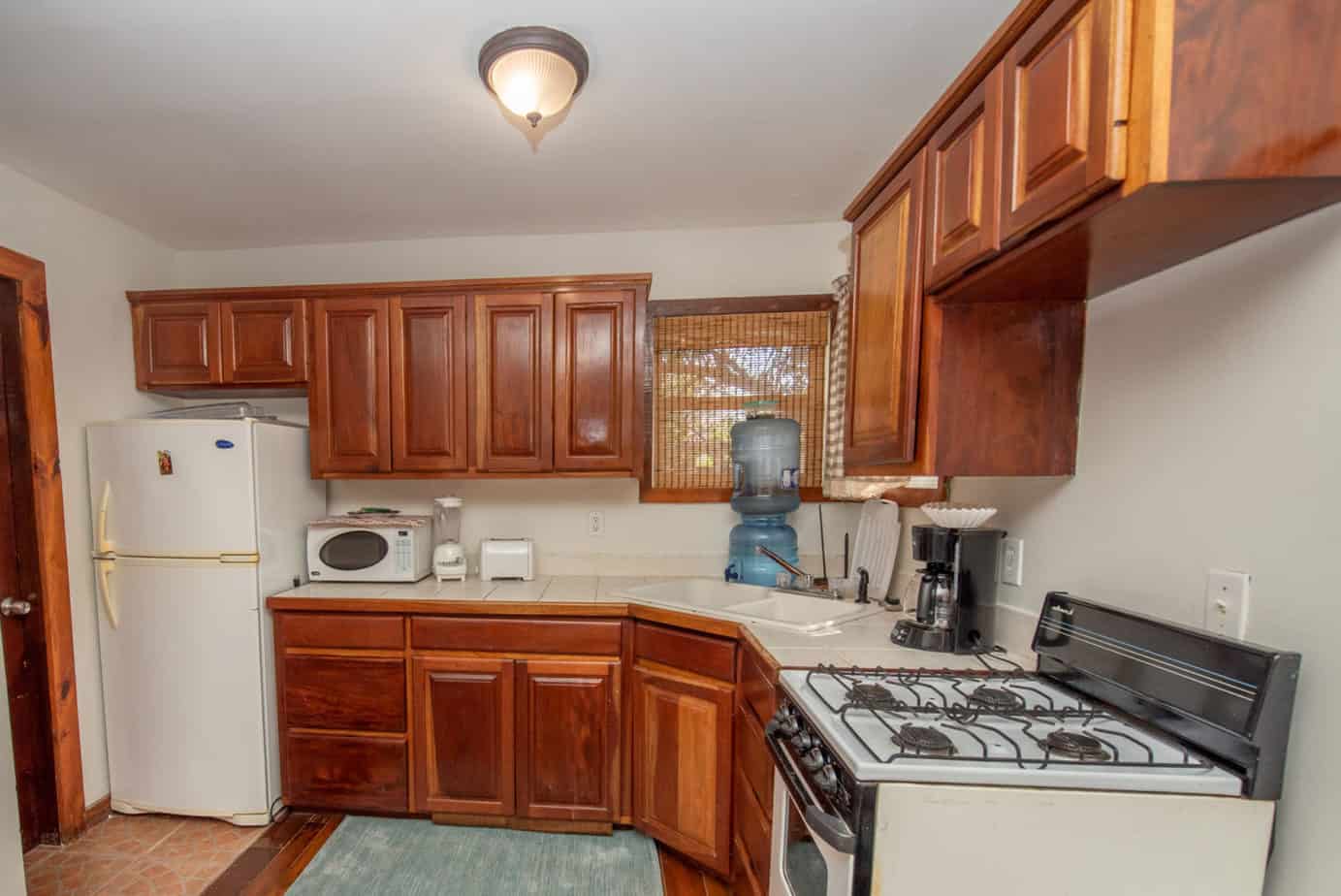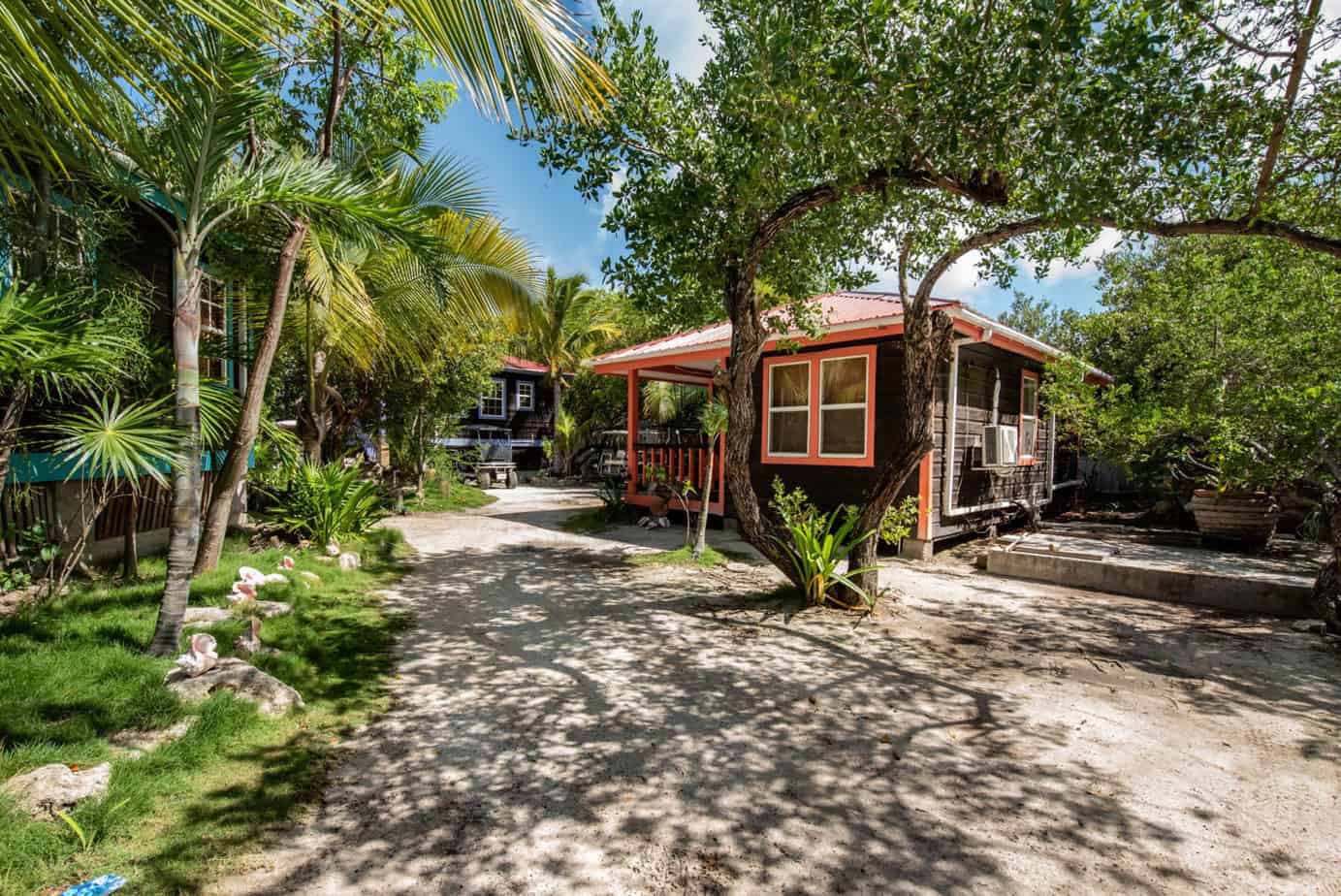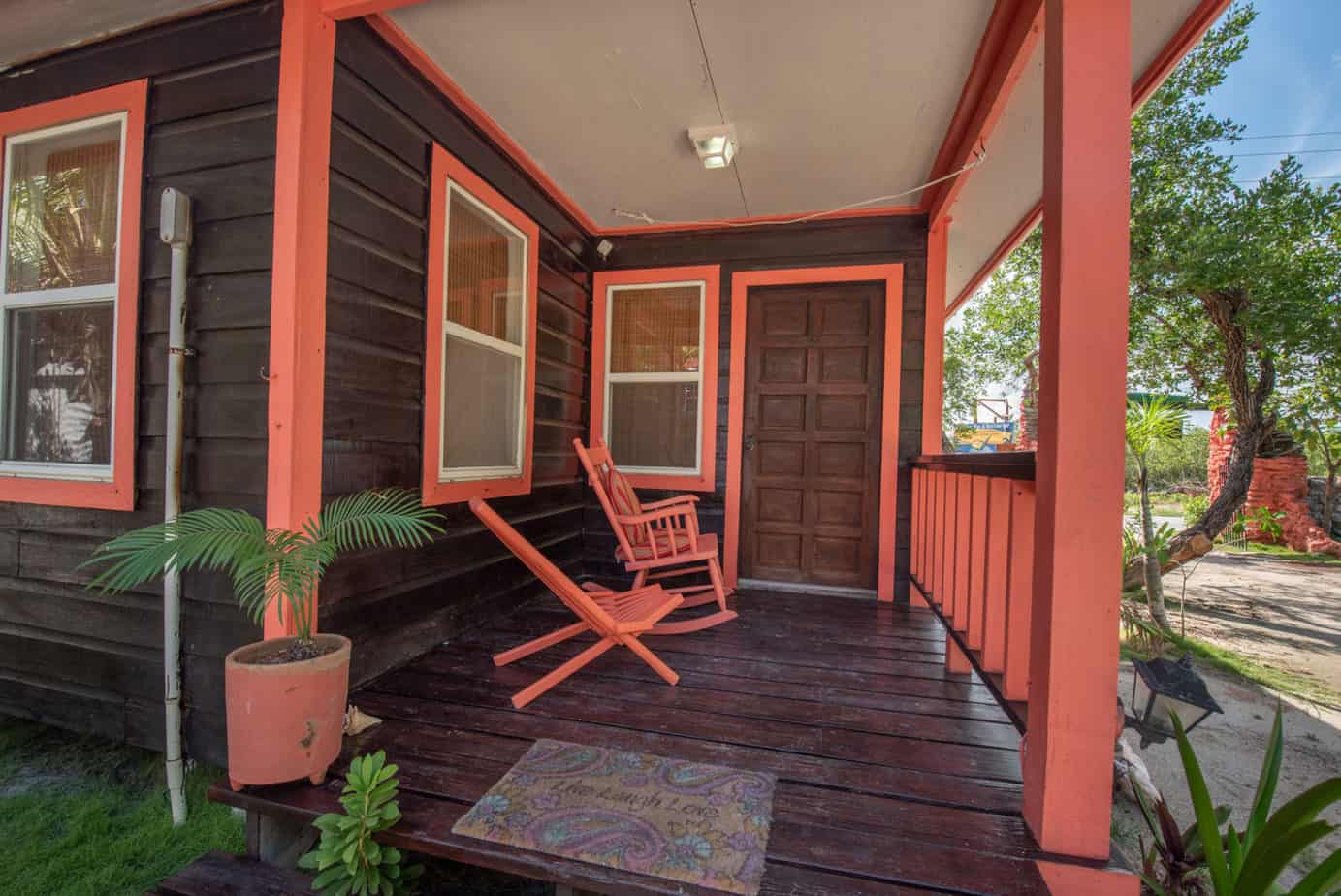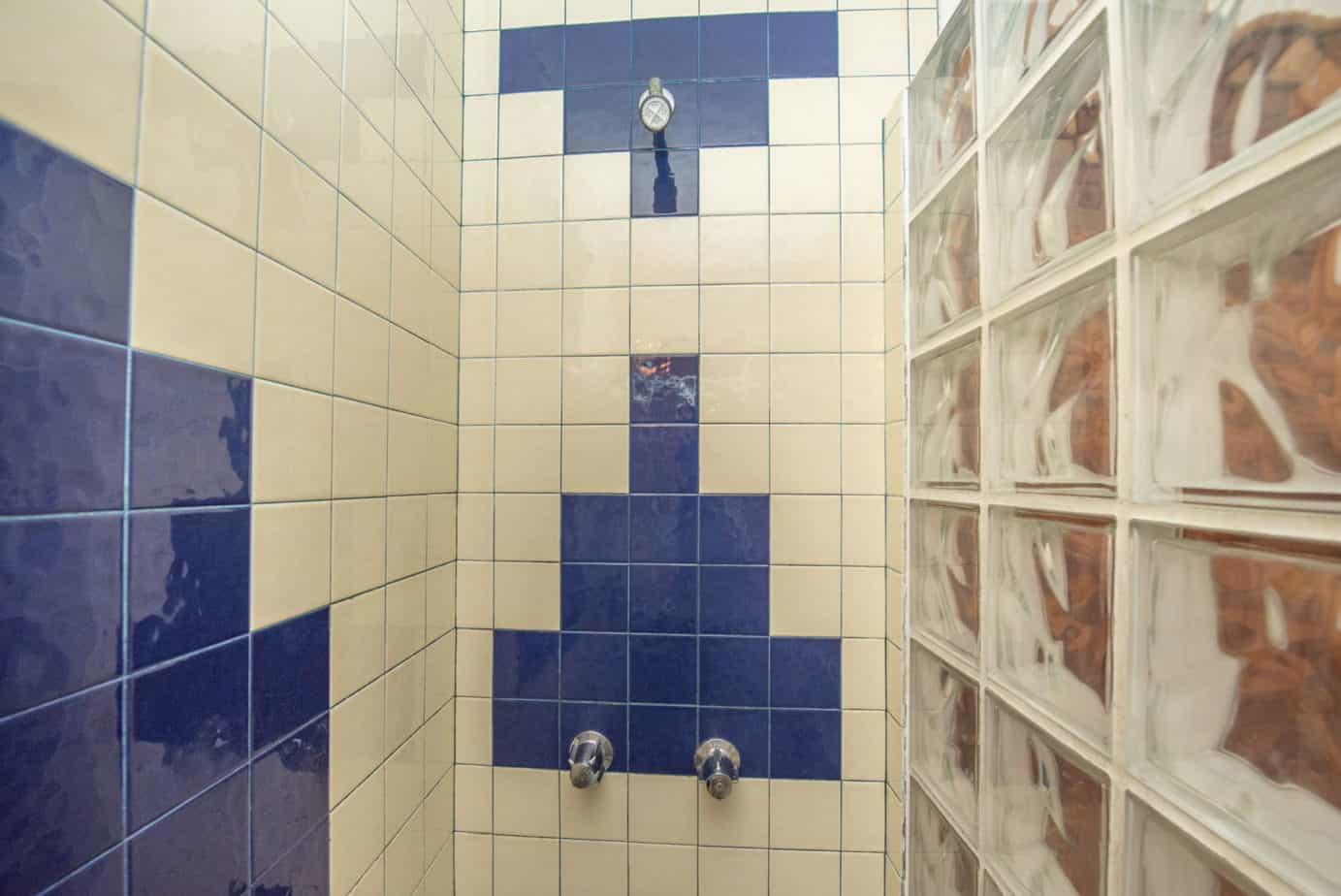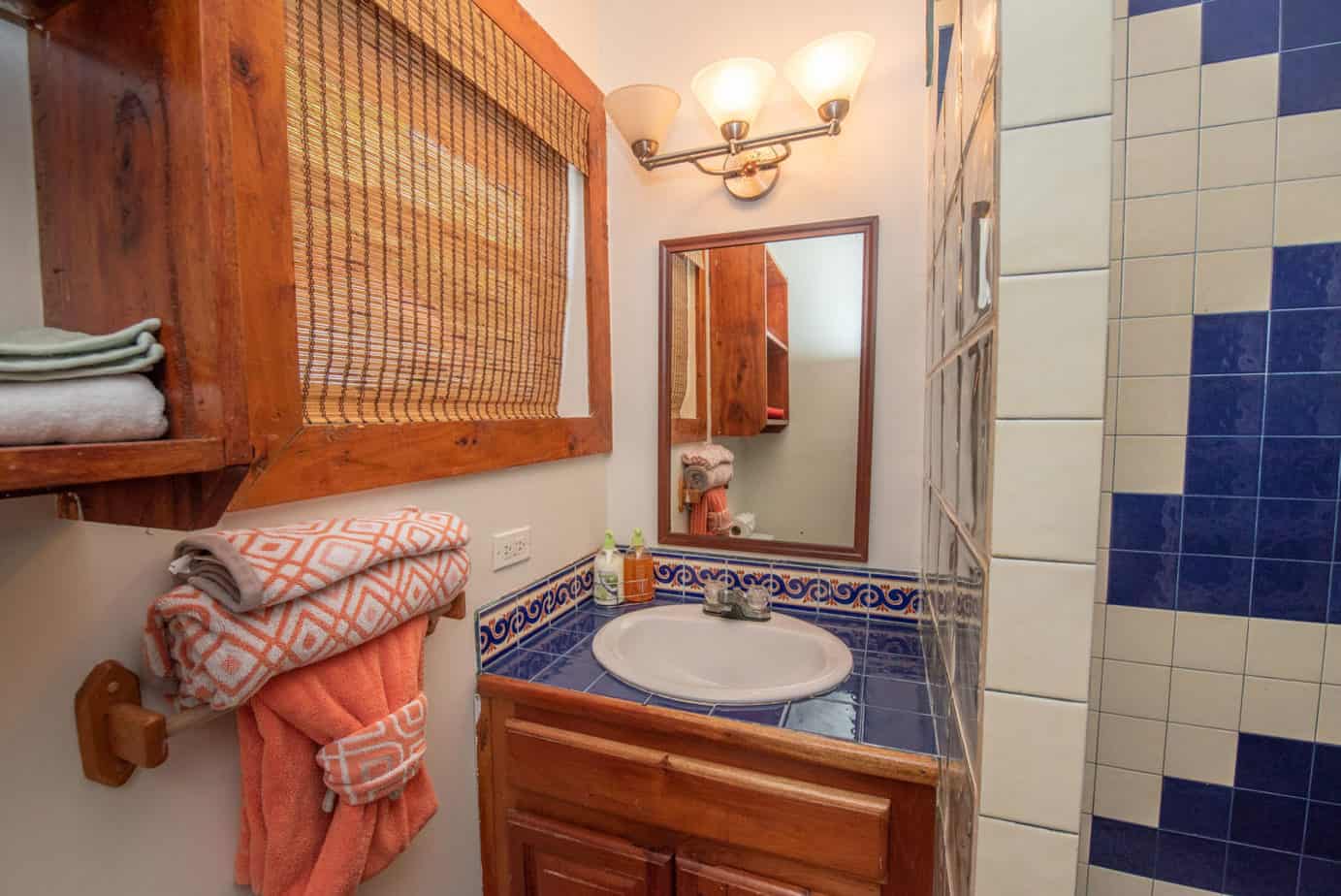 If you plan to travel with your pet, we charge an additional US$25.00 per day.
We welcome groups! If you need more than one room, please contact us and we can create a customized package for you.
All rates are subject to a 9% Hotel Tax and 6% Resort Fee. A minimum of 2 nights stay along with a 50% Deposit is required to confirm your reservation. The balance of your reservation is due and charged 30 days prior to your arrival date.
Rates are based on double occupancy for 1 bedroom units or quadruple occupancy for 2-bedroom unit. Additional guests are $25.00 USD per person.
All prices are based in U.S dollars, with the exchange rate being $1.00 USD = $2.00 BZD.
Local Hopper Flights are not included but can be added to the package.
Units are for use by Bella Vista Resort guests only.
Aji Tapa Bar and Restaurant is the on-site Public Restaurant.
It is at the discretion of BV Resort Ltd. to manage noise and nuisance. BV Resort Ltd. has right the to evict guests without notice if requests by management to remedy any complaints are not met by occupants.
Smoking of any kind is prohibited inside the units and a deep cleaning fee of $200.00 USD will be levied on Incidentals Bill for failure to comply.  Smoking is permitted around the property and bar, and we ask that you be mindful of other guests.
BV Resort Ltd. and her affiliate companies are not liable for any delays, losses, damages, injuries, or deaths.
House Keeping is done every other day, from the Check-in date.
Concierge and Front Desk Assistance are only available from 7:30 am to 8:00 pm but there is a member of staff on site, 24/7.
Cancellation. Modification, Refunds & COVID19
A full refund on deposits less One (1) night stay plus tax and resort fee will be given for cancellations made 45 days or more prior to arrival date.
Cancellations made between 44 to 31 days prior to arrival date forfeit their deposit and renders the 50% deposit payment non-refundable.
In the event of cancellations 30 days or less prior to arrival date, no refunds will be given.
No shows and/or unused portions of stays are non-refundable.
Modifications can be made upon request and must be approved by the Reservation Agent, and rates are liable to change depending on season after modification.
Full refunds are under the discretion of management and under special circumstances.
All Cancellations and modifications must be submitted in writing and acknowledge by the resort to be valid, email: booking@bvrbelize.com.
We recommend you purchase travel insurance with a plan that is convenient to you.
Any cancellations or modifications as a result of or relating to Covid-19 will apply the following:
Any Paid bookings, and other monetary deposits will be credited to a future stay.
Modifications to a later date can be made without penalty.
Reservation changes can apply for up to 1 Year from original Check-In Date of the Reservation.
Black Out Dates are from December 18, 2020 – January 10, 2021.
All request must be submitted in writing to the Reservation agent at booking@bvrbelize.com
All reservations made after July 30th, 2020 will fall under the original Cancellation Policy, but may be subject to changes to a later dates if the COVID19 pandemic continues to be a crisis.